Let the mesmerizing Kiotari beach enchant you with its beauty
Tiny round pebbles and golden sand line the long Kiotari Beach along the southeastern side of Rhodes Island.
The quintessence of summer paradise, Kiotari is a blissful beach that maintains a lot of its unaffected appeal, as it is has not yet been overtaken by large numbers of tourists like some other beaches of the island.
Still, Kiotari is a sought for resort village, with many guests and a lot of locals, known for its idyllic peace, its relaxing vibe and the contemporary resorts, such as the five-star Lindos Imperial Resort & Spa that offer alternative unforgettable summer experiences.
A sustainable haven of well-being
This multifaceted glorious island has countless attractions and popular as well as alternative holiday accommodation options that, combined with the extended and bright summers of Greece, the mild climate and its enormous historical past create a sustainable heaven of well-being for anyone who is looking for a holistic holiday experience.
An alluring outdoor museum with multi-ethnic touches
Throughout history, Rhodes has been inhabited already during the prehistoric era as findings and records show. During the 6th century BC, the island consisted of 3 mighty city-states, Lindos, Ialysos and Kamiros, and each had its own Acropolis as well as a noteworthy fleet. The 3 states later merged and formed the even mightier Rhodes state, a cultural, religious and economic hub that thrived for centuries.
Numerous conquerors tried to seize Rhodes and indeed some, such as the Romans, the Ptolemies and the Ottomans, managed to conquer it for a while but the ones that truly formed the island's character were the Knights of the Order of Saint John.
Therefore, the Medieval Era of Rhodes is evident till this day on buildings, facilities and other structures. The monumental medieval city of the Knights is one of Europe's best-preserved Old Towns, and a UNESCO World Heritage site, a colorful mosaic where you will find Hebrew synagogues, Muslim mosques and Christian churches, discover a lot of quaint little shops and boutiques, and also enjoy some delicious gelati and roof-top dinners under the stars.
The modern city of Rhodes is also an architectural wonder, as it manages to beautifully combine Italian, Greek, Ottoman and Venetian architecture in a breathtaking cosmopolitan scenery. Imposing buildings that face the endless blue sea create a majestic view ideal for morning shopping, afternoon strolls and evening drinks.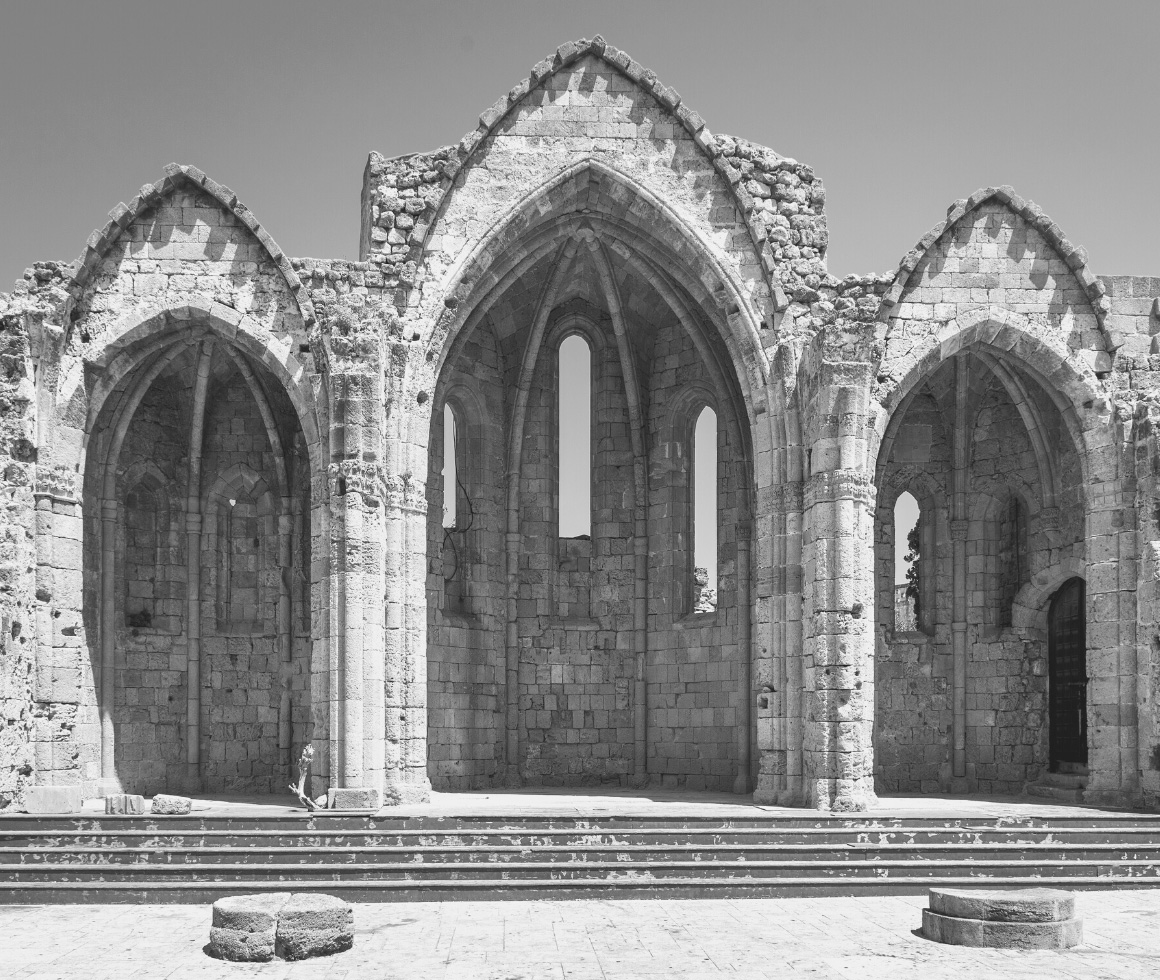 Rhodes attractions best-of
It can safely be said that the entire island of Rhodes is an attraction on itself. There is a great variety of sights, activities and experiences to enjoy.
The monumental Medieval Town of Rhodes, an perfectly maintained and populated medieval citadel and a UNESCO World Heritage Monument.
The modern city of Rhodes offers a wide selection of high-street shops, restaurants, cafes and bars that cater for every taste, an intense nightlife as well as unique attractions such as the Aquarium, the Museum of Modern Art, the Grande Albergo of the Roses hotel and the Ancient Stadium, right beneath the impressive Temple of Apollo, on the Monte Smith area where you can enjoy one of the most beautiful sunsets of the Aegean overlooking the western side of the island.
Outside the city, all three ancient city-states of the island Lindos, Ialysos and Kamiros can be visited: Lindos is a picturesque village with an impressive Acropolis with breathtaking views, Ialysos is a modern-day city and Kamiros is an ancient necropolis speaking of the glory of the past.
Furthermore, some interesting sights you shouldn't miss are Kallithea Springs, the Valley of the Butterflies, the Seven Springs Valley, the Tsambika monastery and the mountainous village of Embonas, famed for its locally produced wines. Rhodes has also a lot of ancient castles, some of which are still standing to this day: a visit to Monolithos Castle will take your breath away with its history and amazing view to the endless blue.
The gorgeous island of Rhodes is an island of surprises; all you have to do is explore it…
Unique, alternative, multi-faceted fun!
It is said that Rhodes has a beach for everyone and indeed, on this sun-kissed island you will find a beach for every taste: from the golden sand expanses of Tsambika, Agathi, Pefkoi and Faliraki to the pebbled oasis of Afandou, Ialysos and Rhodes town or the quaint enclosures of Kallithea Therme, Antony Quinn's bay and Glystra beach, you will easily find a beach to love.
Water sports aficionados will find many activity options on most of Rhodes' beaches, such as Faliraki, Lindos and Tsambika, while Prasonissi, the southern tip of the island, is a surfer's Paradise, with strong winds and steep waves.
If you wish to explore the island, there are many vehicle rental options, as well as guided tours with horses, quads, private boats and jeep safaris.
The hotel reception at Lindos Imperial Resort will be happy to assist you in renting or booking any of the above to ensure a seamless holiday experience that will create lasting memories.